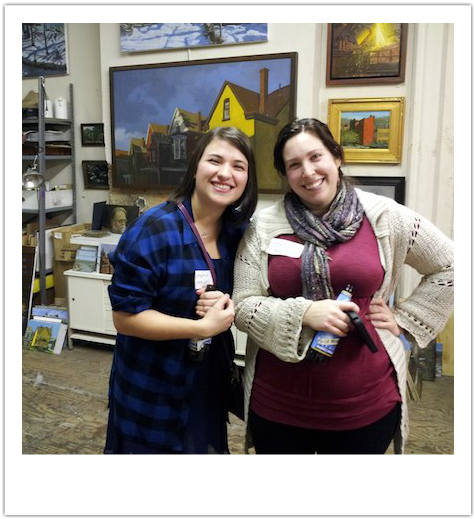 Staci and I at Ron Donahue's studio in Lawrenceville. He's a traditional plein air painter from Indiana, PA, where I went to school.
I took a drawing class this winter to...

A) work on my drawing skills - obviously
and
B) to make friends - nerd

Well, the class was great. I got a lot of projects started and I did end up making friends... with my teacher!

Now I have 3 large projects started. Two self portraits and a series of 100 playing card sized drawings to do. Look for them in the photo library.